JFD successfully implements emergency response procedure undertaking simultaneous operation [SIMOPS] during hyperbaric trial
JFD successfully managed an on-call emergency which occurred at the same time as an ongoing hyperbaric welding trial, necessitating the deployment of all aspects of its  saturation system.
JFD's National Hyperbaric Centre in Aberdeen houses the only land based saturation diving system in the UK and provides an ideal facility for clients looking to perform hyperbaric welding trials within a controlled environment pre-mobilisation.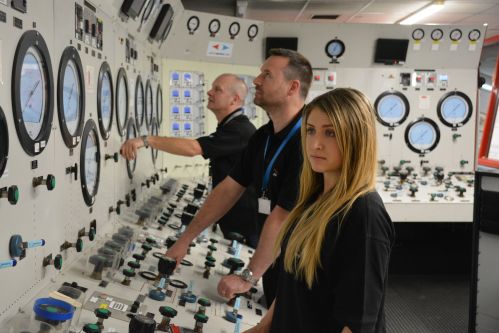 The facility also plays an important role as an emergency medical centre and is on call 24/7 to provide emergency medical and hyperbaric treatments to patients. On-call emergencies are rare occurrences, however JFD must be prepared at all times to accept an emergency as a priority even if a saturation diving trial is in progress.
In May 2017, JFD welcomed 10 divers to the centre for a hyperbaric welding trial.   Divers occupied living chambers for 13 days at a depth of 43m working on rotation within the complex's work chamber which was set up as a dry habitat environment.
It was during this trial that JFD received an emergency call to provide medical treatment to a recreational diver for decompression illness during the early hours of the morning.
As decompression of the diver welders from 43m would take 2 days, JFD implemented its  robust emergency response plan in place in order to simultaneously manage both operations.
Expertly trained JFD staff were well placed to quickly prepare the adjoining medical chamber and accept the diving emergency. As the medical chamber can be independently controlled,  the welding trial had no operational impact and was completely unaffected.
Martin Robb, head of delivery  for commercial services, said:
"At NHC, we continually review our emergency response plans and take part in various training exercises to ensure our team is well prepared. This event was one which we plan for but hope will never happen. I am delighted with how the team seamlessly implemented the SIMOPS procedure, this is testament to the expertise and dedication of our team and the capability of the assets we have here at the centre."