Meet JFD's Senior Leadership Team who head up the departments across the company.
Richard Dellar - Managing Director
Richard has been working in the defence sector since joining the Army at 17. After leaving the military he joined Marconi in a junior management role in the space business. He then moved into commercial and military aircraft and after this to ground and cyber security.

Richard has joined JFD as the new managing Director where his experience will help underpin the global operational excellence programme being rolled out across the business and his focus is to build and develop our strategy that will allow JFD to develop in new markets.
Danny Gray - Operations Director

Danny started his career as an Apprentice Mechanic and began working within the diving industry in 1982 with Oceaneering he then joined Gas Services Offshore (which became Divex) as a Technician in 1985. During the past 30+ years within the company Danny has predominately worked within the production environment enjoying roles of Workshop Manager and Production & General Manager. In addition, he has also managed a number of support functions including Product Engineering, Business Systems and HR.
Alistair Wilson - Strategy, Sales & Marketing Director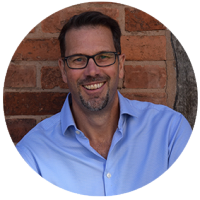 Alistair joined JFD in September 2019 as Strategy, Sales and Marketing Director. Alistair has worked across many senior roles in the Aerospace, Automotive, Defence and Security markets as well as more recently in the Digital Health Care sector.
He has been in international sales and marketing roles most of his career spanning across products; systems and services businesses. A graduate Mechanical Engineer from University of Bristol he was born in Brazil and speaks Portuguese and Spanish fluently.
Sarah Caldwell - Finance Director

Sarah joined the business in 2018 as Finance Director. She has over 20 years' experience in senior financial management.
Sarah is responsible for the finance, project control and business systems functions.
Richard Devlin - Commercial Director

Richard has over 15 years' experience in managing and winning complex programmes in the Defence industry. Prior to joining JFD, Richard held commercial management positions in BAE Systems on manned and unmanned international aircraft programmes in both the UK and in the Kingdom of Saudi Arabia. Currently serving as JFD's Commercial Director, Richard is responsible for leading the Commercial and Business Winning functions ensuring alignment with the company's strategic direction and growth ambitions.
Richard has held a range of senior positions within JFD since joining in 2011. These include Head of Services, Head of Operations and Head of Defence Sales.
Richard has significant international expertise in the delivery of complex programmes, through life support contracts and the safe execution of off-shore deployments. Richard is a graduate from the University of Glasgow, where he studied Economics.