Meet JFD's Senior Leadership Team who head up the departments across the company.
Danny Gray - Interim Managing Director

Danny is currently assuming the role of Interim Managing Director, previously holding the post of Operations Director.
Danny started his career as an Apprentice Mechanic and began working within the diving industry in 1982 with Oceaneering he then joined Gas Services Offshore (which became Divex) as a Technician in 1985. During the past 30 years within the company Danny has predominately worked within the production environment enjoying roles of Workshop Manager and Production & General Manager. In addition, he has also managed a number of support functions including Product Engineering, Business Systems and HR.
Alistair Wilson - Strategy, Sales & Marketing Director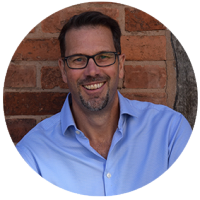 Alistair joined JFD in September 2019 as Strategy, Sales and Marketing Director. Alistair has worked across many senior roles in the Aerospace, Automotive, Defence and Security markets as well as more recently in the Digital Health Care sector.
He has been in international sales and marketing roles most of his career spanning across products; systems and services businesses. A graduate Mechanical Engineer from University of Bristol he was born in Brazil and speaks Portuguese and Spanish fluently.
Gareth Kerr – Technical Director

Gareth has over 35 years' experience in the commercial diving, ROV and underwater engineering industries. 
A graduate of RGU in Applied Physics and Electronics he has worked for companies including 2W, Hydrovision, Subsea Offshore, DSND and Subsea 7 before founding Fathom Systems in 2005. 
As Managing Director of Fathom, he led the team in the design and development of a new generation of equipment and systems for commercial diving vessels and surface supplied diving operations with an installed equipment value of over £30M. 
Since the acquisition of Fathom Systems by JFD in March 2020, Gareth has taken up the position of Technical Director and is responsible for leading JFD's strategic development through technology and innovation into existing and new markets.
Sarah Caldwell - Finance Director

Sarah joined the business in 2018 as Finance Director. She has over 20 years' experience in senior financial management.
Sarah is responsible for the finance, project control and business systems functions.