Release date: 14 February 2023
JFD secures two nominations at the 2023 Subsea Expo Awards
JFD has been nominated for two awards at the 2023 Subsea Expo Awards, due to take place on 22 February in Aberdeen. The prestigious awards ceremony organised by the Global Underwater Hub recognises innovators and talent from across the UK's underwater industry.
A world leader in the subsea domain, JFD is delighted to have been shortlisted for the Cross Sector Diversification Award and our Biomedical Engineer, Dr Fraser Stewart, is nominated for the Rising Star Award.
 

Cross Sector Diversification Award
The Cross Sector Diversification Award recognises companies that develop technologies or solutions with applications across more than one market sector. With expertise across both commercial and defence sectors, cross sector diversification is an important part of JFD's success.
JFD's legacy is built upon the acquisition of specialist companies, all with the common goal of keeping people safe underwater. JFD acquired Fathom Systems, a leading provider of diving communications, gas analysis, diver monitoring and integrated diving control systems, in 2020. This acquisition broadened the scope of JFD's portfolio and its ability to increase the safety and efficiency of working in extreme environments.
A recent example of utilising innovative technology across multiple sectors involved JFD providing upgrades to submarine rescue system communications. Fathom Systems originally designed fibre optic communications for applications in the Commercial Diving industry, but this technology was able to be adapted to integrate with the submarine rescue system and services JFD provides.
The upgrade to the technology has advanced how rescue crews send critical health data to medical responders on the surface, improving the chance of survival for the submariners. This is just one way in which JFD is enhancing the global standard of underwater safety.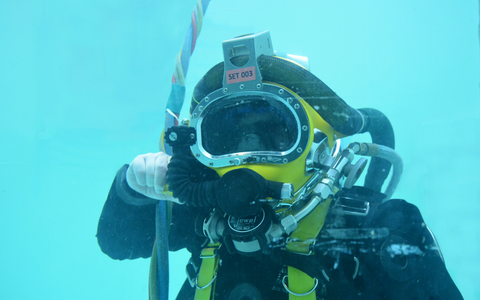 Rising Star Award
The Rising Star Award recognises an outstanding individual under the age of 35 who is employed in the underwater sector.
Dr Fraser Stewart recently joined JFD as a Biomedical Engineer and has achieved an impressive amount at this stage in his career.
Fraser brings a unique set of skills and knowledge to the company and acts as JFD's biomedical monitoring subject matter expert and champion of biomedical innovation.
No stranger to award wins, he previously completed a Knowledge Transfer Partnership (KTP) with Fathom Systems and the University of Strathclyde. The KTP won in the Engineering Excellence category at the Innovate UK KTP Awards in 2021 for its wearable health monitoring solution for saturation divers.
This technology is a breakthrough in the hyperbaric environment, allowing divers and submariners to track vital health information and identify potentially dangerous issues before their health is significantly impacted.
Fraser's research will bring a new capability to the industry and improve the safety of those who work subsea.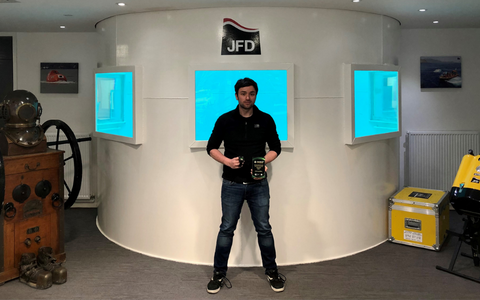 Good luck to all the nominees for the Subsea Expo Awards 2023! We look forward to joining you at the dinner on 22 February, at the P&J Live.