Release date: 14/03/2023
James Fisher and Sons plc announces new Head of Defence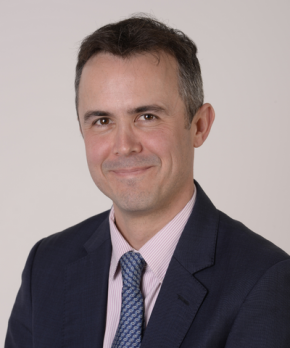 James Fisher and Sons plc ('James Fisher', 'the Group') announces the appointment of Rob Hales as Head of Defence with responsibility for directing and overseeing the Group's global defence operations and growth
In this capacity, Rob sits on the James Fisher executive team and reports to Chief Executive Officer, Jean Vernet.


Jean Vernet, Chief Executive Officer, comments:

"We're very pleased to have Rob join us as Head of Defence at a pivotal moment both for James Fisher and for international security more broadly. Rob's strategic leadership experience within the defence industry means he has a clear focus on customer needs and market opportunities."
Rob has held leadership roles in the defence industry since 2014, most recently heading Serco's Aviation and Maritime portfolio providing services to the UK Royal Navy, Royal Air Force and commercial customers. Rob also brings with him prior knowledge of James Fisher, having worked alongside its defence specialist - JFD - on the NATO Submarine Rescue System's mothership.
Rob Hales, Head of Defence, comments on his new position:

"I'm honoured to take on the position of Head of Defence for James Fisher, recognising the criticality of the role together with the products and services we provide for customers who put their lives in our hands on a daily basis.

"I have been delighted to meet so many outstanding and passionate colleagues during my first weeks with the Group, seeing first-hand the dedication to our customers' safety and mission. The defence division is core to the James Fisher strategy, and I look forward to delivering on our potential."